IBSA receives the No Doping Life 2022 award
16 June 2022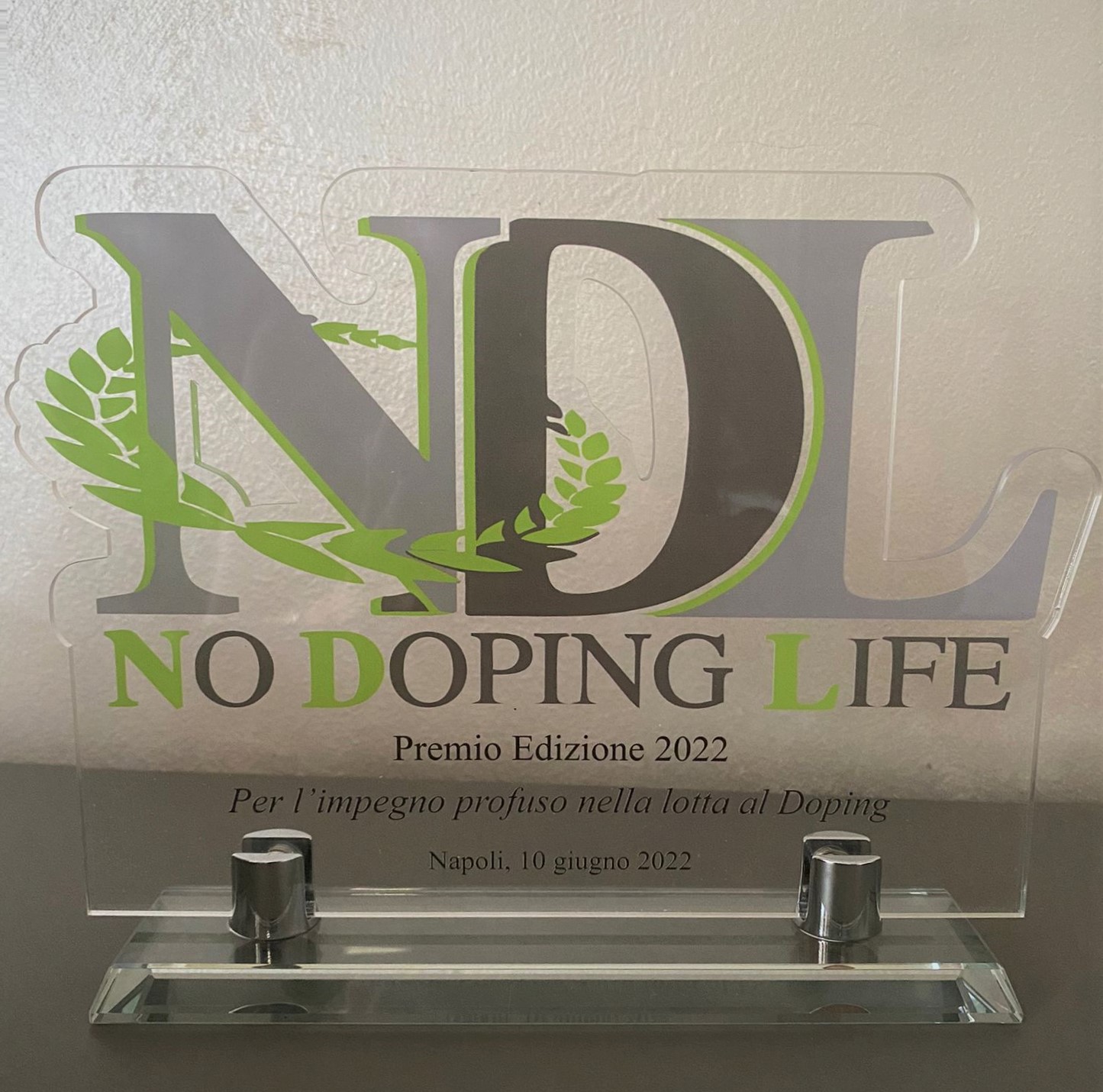 IBSA Farmaceutici has always promoted the values of sport such as passion, commitment, dedication, and respect for the rules, recognizing both its role in educating and training young people and its social role, encouraging even the not so young to meet.
On 10 June Ibsa Farmaceutici was honoured by the No Doping Life association as a virtuous company in the fight against doping. The award ceremony was held in Naples during the "Impact of Doping on Physical and Mental Health" event at the Pharmacy Faculty, University of Naples, Federico II. At the same time, IBSA is focused on the care and health of the individual which, in sport, means promoting a no-doping policy that nurtures and rewards discipline and a healthy competitive spirit among athletes. Hyaluronic acid products for infiltrative therapy produced by IBSA were the first medical devices to obtain Play Sure Doping Free certification in 2020; this guarantees the absence of doping elements or substances in the formulation. Medical devices for infiltrative therapy marketed by Ibsa contain ultrapure biofermentative hyaluronic acid, are manufactured in Italy, and are the result of the company's continuous investment in innovation and R&D, aimed at providing increasingly targeted solutions to the needs of doctors, patients, and athletes. Infiltrative therapy has multiple applications in sports and rehabilitation medicine: sportsmen and women are particularly subjected to continuous stresses, for which they have significant diagnostic profiles even at a very young age.
"Sports medicine and, in particular, rehabilitative medicine, today can finally avail of medical devices permitted by anti-doping regulations to benefit the physical and mental health of our athletes" says Pino Capua, Chairman of the Anti-Doping Commission of the FIGC and President of No Doping Life" - and this is possible thanks to the sensitivity and commitment of companies that believe in the values of sport, as a fundamental element of our society".
Thanks to its Play Sure Doping Free certification, IBSA can therefore offer all athletes a therapeutic aid that guarantees compliance with anti-doping rules. The recognition of this important award confirms the company's commitment to supporting and promoting the culture of sport in all its aspects.
SHARE ON YOUR SOCIAL MEDIA CHANNELS